Location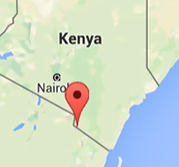 Lake Jipe is an inter-territorial lake straddling the borders of Tanzania and Kenya. On the Tanzanian side, it is situated within Mwanga District, in Kilimanjaro Region while on the Kenyan side, it is located in the Taita-Taveta District, south of Taveta. The lake is fed mainly by the Lumi River, which descends from Mount Kilimanjaro, as well as streams from the North Pare Mountains, being on the leeward side. The lake's outlet forms the Ruvu River which flows into Nyumba ya Mungu Dam. Kenya's Tsavo West National Park protects part of the lake's south-east shore, while on the Tanzania side Mkomazi Game Reserve is nearby. The lake is known for its endemic fish (Tilapia), as well as water birds, wildlife and wetland plants.
Morgan House's Plot
Vilima Viwili are two of the highest hills bordering Lake Jipe on the Kenya side. These two hills border the Tsavo West National Park and offer a wonderful view 360° of the National Park, the Pare mountains, the Kilimanjaro and Lake Jipe.
Morgan House's plot is about 50 hectares and encompasses both hills. The plot is in agricultural use and Morgan House has a 99 year lease title deed on it.

Partner's Relation
We are currently looking for a partner that would like to build a Luxury Guest House on top of the southern hill and share the revenue/costs. The KWS Lake Jipe airstrip is conveniently close to the hills and is usable by tourist airplanes to accommodate up market customers. Once in Lake Jipe time freezes and one is totally absorb by the wild beauty of Kenya.